We Are a Full Service Digital Marketing Agency
WE HELP YOUR BRAND #CONNECT & ENGAGE WITH IT'S TARGET AUDIENCE
A smart, passionate and highly experienced team of digital experts. We fuse creative design, technology & marketing to create successful digital experiences and drive results for our clients.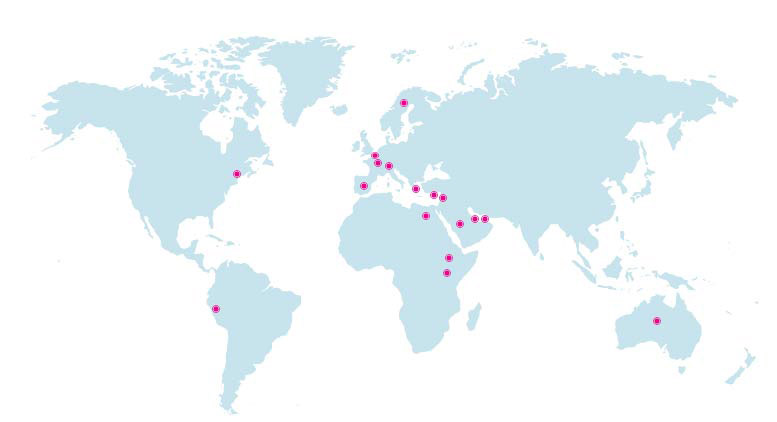 Cross-border clients
USA, PERU, FRANCE, BELGIUM, SWITZERLAND, SWEDEN, GREECE, CYPRUS, EGYPT, ETHIOPIA, KENYA, UAE, KSA, QATAR, LEBANON, AUSTRALIA ...
Best quality services
We provide a complete array of solutions for your digital marketing needs
Ready to be your Digital Partner
We will work side by side, helping your brand reach it's true potential and amplifying business growth.
Selected Work
We're passionate about our work, and it shows.
Check out some of our latest projects.
What Clients Say About Us
Hear what our clients have to say about partnering with us.
"We were finally able to find the one flexible, punctual and dedicated provider with whom we felt like one team working towards one goal! Thank you for the excellent work!".
Mariella Jaeger
Director Marketing and Innovation; Sustainability expert - Indevco
VIBRANTlab helped us create a brand new blogging website from scratch, including: design, frontend and backend development, hosting, and a graphics package. I was very impressed by the speed, professionalism and support along the way and can recommend anyone to use VIBRANTlab for their online efforts.
Fredrik Ehrenstråle
VP of Marketing - FossID AB
"Vibrant lab built our website and provided an excellent SEO strategy! we are currently #1 for many keywords and traffic has increased with 76%"
Mazen Abou Antoun
Managing Partner - Proshade SAL
"They delivered an amazing job as they provided a full advisory services regarding our digital communication and how to gain rapidly a high visibility on the web. We felt very confortable with them as they owned the project and went beyond their tasks."
Nadim Warde
CEO - arounData Consulting
"I worked with Vibrant Lab on multiple projects, mainly web development and ecommerce websites, I always enjoyed the responsiveness and professionalism of this agency which you rarely find somewhere else!"
Nadine El Achy
Managing Partner - Out Of The Box